London Hat Week is a collection of hat related events across London that celebrate the art of hats in the city that is home to some fo the most talented hat designers in the world. It runs from 22nd-28th March.
I am delighted that my Liberty headpiece will be featuring in the Great Hat Exhibition and will be getting on the train tomorrow to attend the preview in the evening (no school run for me on Thursday!)
The name of 2018 London Hat Week's official exhibition came from the historical event that took place in London in 1851: The Great Exhibition of the Works of Industry of All Nations or 'The Great Exhibition,' was the first in a series of World Fairs, exhibitions of culture and industry that became popular in the 19th century and it was a much anticipated event.
The exhibition will show case over 200 hat designs inspired by a piece of history or culture, or crafted with a unique technique or craftsmanship of their nation, from milliners from all over the world.
There's a whole host of millinery related events and I encourage you to look at the schedule to get involved; a highlight for me is the Hat Works Mobile Museum which is the idea of Bronwen Simpson, the brains behind Stockport's first ever Hatstock last year. Lucky me having such a resource on my doorstep and great that it is showcasing it's historical millinery treasures to a wider audience!
I am also looking forward to the LHW launch party on Thursday evening where I will meet up with a new millinery acquaintance; Joanna Zara, a hat maker based in Brighton. We are both taking an online business course which accompanies the Dream Plan Do book written by creative business coach Patricia Van Den Akker.
Joanna is my "accountability partner" which so far has meant that we've had a couple of chats on the phone sharing our experiences of the course and life so far as a self employed milliner. For me, it is helpful to be able to talk through ideas with someone in the same field and I'm looking forward to meeting up in person!
On a more seasonal note, Spring is hopefully now on the horizon after all the snow we've had and we can look forward to some exciting events on the millinery calendar.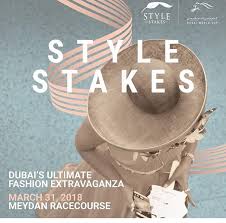 Watch this space for my latest SS collection!